celebrate an event
​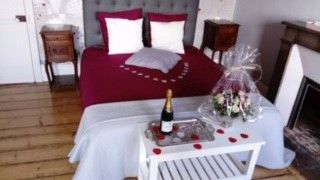 A birthday is a special event that can be celebrated as a couple, with family or friends. Whatever the case, it is even more special in an unusual and unusual setting. Our guest room is ideal for surprise events. 
Looking to celebrate an event:
- a meeting anniversary

- a wedding anniversary

- a marriage proposal 

- an important event for you
You have chosen the right place,
You want to play the big game! We offer you specific services: 
For example: the bottle of champagne on your arrival, the rose petals on the bed, the bouquet of flowers, a plate of cold cuts...